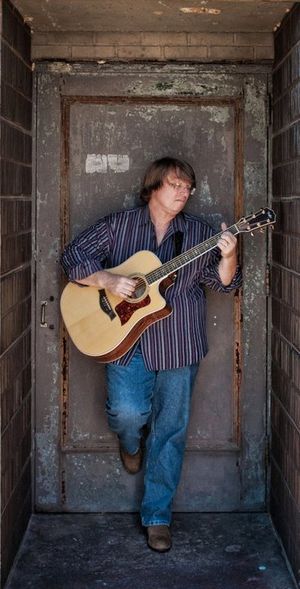 U.S. Army Veteran
Tim Maggart
is an award-winning singer/songwriter who loves to tell a good story through his music. Having honorably served as an Enlisted Soldier and Captain in the U.S. Army, Tim has a special appreciation for those active duty military and veterans who have given the best they have for our country.
As an advocate for veterans, Tim performs regularly on their behalf and is proud to have written and recorded the theme song for the national veterans service organization House of Heroes. After hearing Tim perform at a House of Heroes project in Connecticut, U.S. Senator Richard Blumenthal submitted the song's lyrics for recording in the Congressional Record.
The North American Country Music Association Intl. voted Tim's CD Things I Never Said as Country Album of the Year and his song Freedom Train was their patriotic song of the year and reached as high as #9 on Powersource Magazine's Inspirational Country Music Chart. His song 'Lotta Love reached #39 on the same chart. Tim's music video of his song A Link in the Chain of Freedom, produced in collaboration with the National Infantry Museum, has reached more than half a million views on YouTube. Most recently, Tim has produced the multimedia live musical stage production
The New American Freedom Train Show
, a celebration of faith, family and country and a tribute to our nation's veterans. Visit
newamericanfreedomtrainshow.com.
Tim has enjoyed playing in venues such as The Bitter End in New York City, the Bluebird Cafe and the Listening Room in Nashville and Toby Keith's Bar and Grill in Mesa, Arizona. He also has played special events for the National Infantry Museum, House of Heroes and the Blue Star Mothers at their national convention in San Francisco two years in a row. He has been very honored to have had the opportunity to play his song House of Heroes in the yards and homes of veterans in Georgia, Tennessee, Connecticut, South Carolina and Arizona as part of House of Heroes' flag presentations to the veterans they serve.
Not only does Tim come from a lineage of musicians, but a lineage of military service as well.  He is proud to hang in his home his Great, Great Grandfather's discharge papers from the U.S. Army in 1864.
A collection of original songs that celebrate American and the foundations of faith, family and service.
Read more…